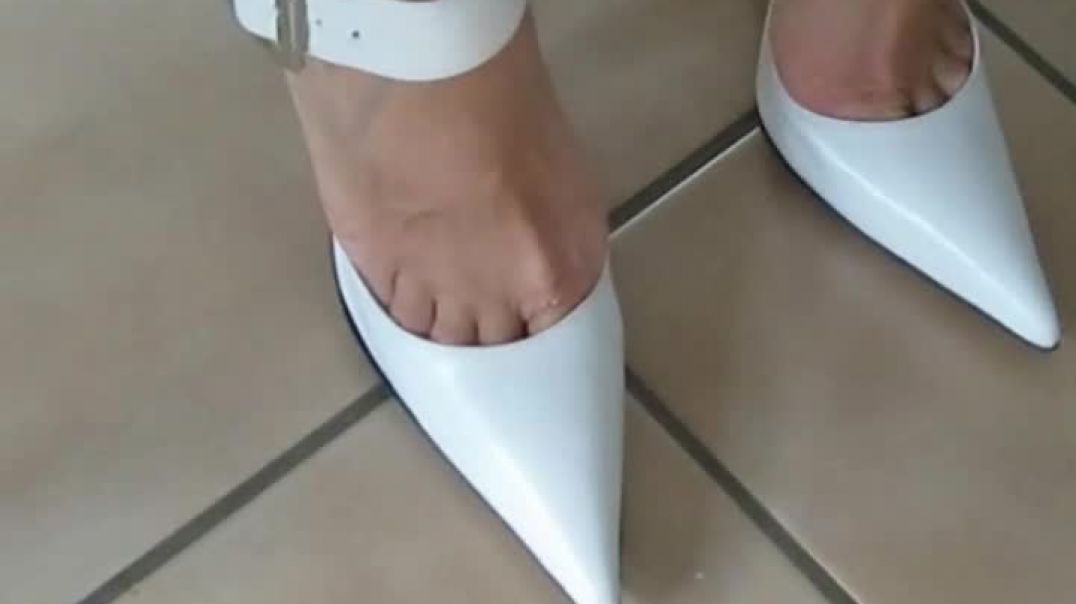 This video is being sold, you have to purchase the video to watch it.


White Ultra Pumps (15cm) (1) with squeezed toes (toecleavage)
These white Ultra Pumps (15cm) from Italian Heels (http://www.italianheels.com/cg....i-bin/carrello.pl?fr are very high and steep. They have a low cut toe box and leave little space for the toes, which are squeezed in there. Lara is wearing them barefoot working in kitchen together with a white mini skirt.
Show more